Buy To Let Mortgage Advisor
Buying an investment property isn't something new, in fact, purchasing properties for letting has been a profession for hundreds of years but it's only since the 1980s that low property prices and specialist mortgages became readily available for the general public and demand for rental properties enabled some landlords to make a profit or yield on the rental income received. Please note: The Financial Conduct Authority does not regulate most Buy to Let Mortgages.
Your home may be repossessed if you do not keep up repayments on your mortgage
Buy to let mortgages
There is still a constant demand for property to rent and as social housing stock diminishes, affordable rental properties are always needed.
Speak to one of our buy to let mortgage brokers who can help you start your landlord journey from scratch or help manage existing portfolios. With access to a panel of buy to let mortgage lenders, they can offer advice on the different types of mortgages available to you and help you achieve your requirements.
Our In House Insurance Specialists can also ensure the property is correctly insured with specific Landlords House Insurance or Rent protection insurance to give you peace of mind that your investment is protected from damage or loss of rent.
Book a no obligation mortgage consultation
About buy to let property
In the past it was the wealthy, cash ready or those who inherited properties who owned properties such as residential (properties for people to live in), commercial premises or land such as farming and agricultural and as the land got sold off some landowners drew up leases enabling them to become the freeholder of the land whilst the leaseholder paid a nominal land charge or ground rent to live on the land.
Fast forward to the 1990s and the mortgage lenders saw an opportunity to generate further lending revenue and therefore this created the Buy to Let mortgage market. This gave people an option to earn an extra income from buying cheap properties and renting these out.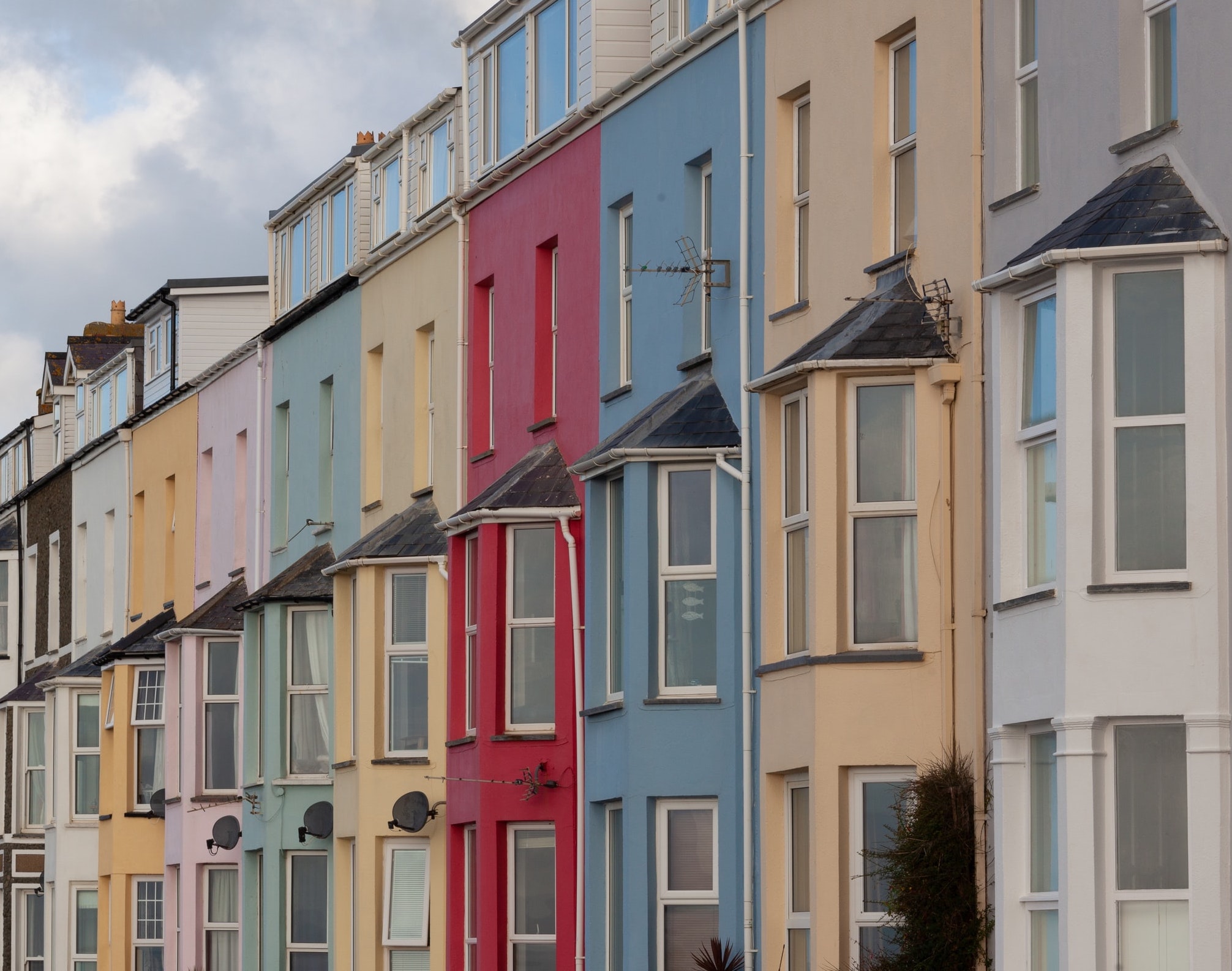 There are a few ways to look at buy to let properties as a good investment or return:
If you can have low mortgage repayments (normally on an interest-only basis) this enables landlords to make a profit after expenditure.
High rental yield, which is the calculation of the annual rental income, as a percentage against the total value of the property.
Property valuation or capital appreciation, whilst the profit each month may look favourable, it's important to look at a property that will increase in value. Depending on your business plan, some landlords will also want to look at selling the properties at retirement with a view to repaying the existing interest-only mortgage and still making a profit due to house price increases.
Supply and demand, is the property in an area that is of high demand for rental? For example, a student property in the heart of Sheffield or Manchester would be in high demand whereas the same property in the middle of Bakewell would not attract the same potential tenants.
Buy to let property investment
As with any investment, the property can be profitable but there is the possibility you can also lose money and since 2015 there are stricter regulations in place from both the government and lenders alike and there are now certain steps landlords have to take such as compulsory licences for HMOS to deposit protection schemes.
There is also now additional stamp duty payable and reductions in certain tax reliefs to also consider when purchasing a property for investment purposes.
Mortgage lenders also have certain calculations that have to be met in accordance to the Prudential Regulation Authority's guidelines for certain underwriting standards for Buy to Let Mortgage such as meeting the the Interest Coverage Ratio Calculation (ICR)*, minimum income or credit scoring requirements.
*The ICR is the ratio of the expected monthly rental income from the buy-to-let property to the monthly interest payments which take into account likely future interest rate increases. For example, the standard for setting the minimum ICR threshold was 125%. However, some lenders set a minimum ICR threshold of 145%.
Buy to let mortgage case study
Simon is a client of ours who is classed as a professional landlord, with 7 properties currently let and 2 purchases underway. He explained to us on how he came about renting property professionally and the positives and negatives this entails.
'I came into property management when I joined my Father In laws company having been self-employed most of my working life. My first rental purchases were properties in central Leeds that were student let properties and the high rental income received against the low mortgage payments was an attractive proposition. I now own several similar properties in Leeds all of which have steadily increased in value and they provide a constant and steady income however these properties are a full-time job in themselves given the constant repairs and refurbishments between letting, management of tenancy agreements and sourcing tenants etc. I have since found myself looking as smaller single occupancy lets such as family homes that have longer rental periods compared to the Student Lets which can be high turnover, each property has a full refurbishment upon purchasing the property which keeps ongoing maintenance cost down. To anyone wanting to become a landlord, I would highly recommend you do full research on the areas, keep watching the housing markets and make sure present yourself in the rental market as a good landlord as reputation in this industry is key to success. Diversity is also a good idea and having both the student lets and single-family units ensures I'm not saturated in one area should anything happen to either rental market. Moving forward towards my hopefully early retirement, I'm continuing to source and buy property local to me that will not require too much upkeep and allow me to have better growth and 'slow down' on daily issues that can arise in the student lets. In hindsight, I would probably push myself to start my portfolio sooner as the rising house prices have impacted how many I can purchase each year.'
We'd Love To Advise You About Mortgages
You Might Also Be Interested In

Advice on the best options you have, no matter the circumstances.

Professional advice on a range of different insurance types.

Expert advice on healthcare insurance and your options.